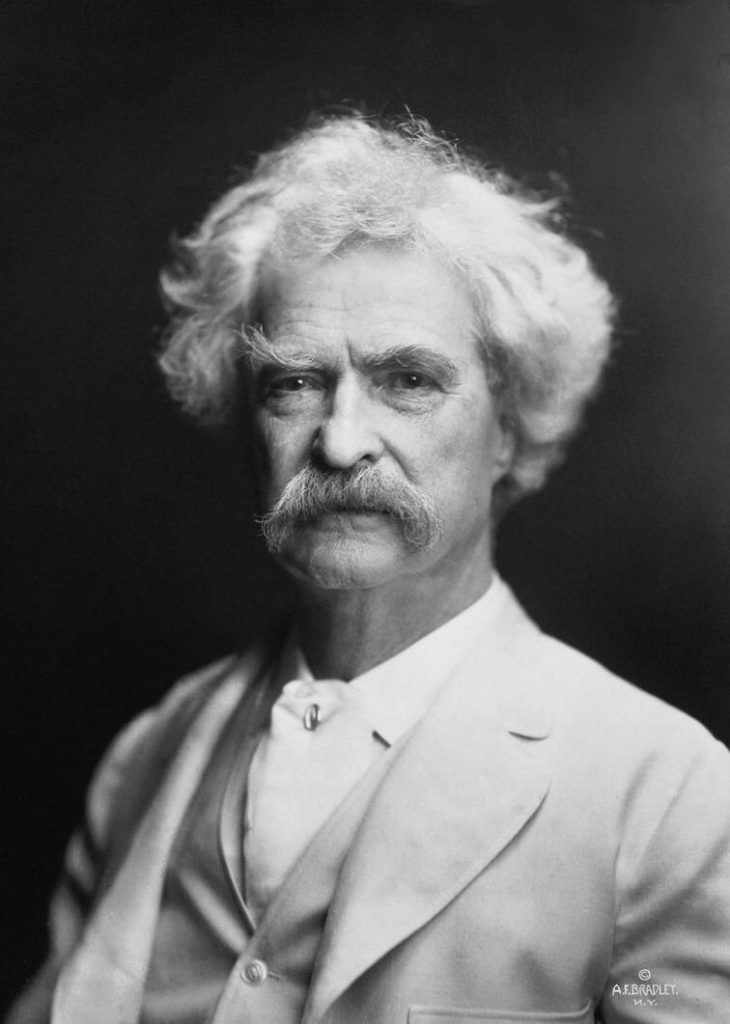 In 1897, Mark Twain was reported to have made this famous statement upon being confronted with his obituary by a reporter in London. Francis O'Neill, a few years later as Chicago police chief, had a similar experience. He slipped out of his office to play and edit tunes with his friend James O'Neill, only to find himself the next day disagreeing with reports that he had been killed by an unknown assassin.
Another reason to connect the rumors of death of Twain and O'Neill is there is a slim chance the two might have crossed paths in San Francisco in April 1868. At the time, Twain was a writer for the Alta newspaper and Francis was looking for work. As Francis said in his memoir:
No wants* placarded in a municipal employment office appealed to me, but being bent on seeing the world, I couldn't afford to leave California without seeing more than its seaport… harvesters were wanted at Morley's Ranch in Tuolumne County, distant forty-seven miles by stagecoach from the city of Stockton

* wants = "Wanted Jobs"

Page 28 of Chief O'Neill's Sketchy Recollections of an Eventful Life in Chicago
Although Francis did not take up the job at Morley's, settling instead on herding sheep up the mountains from neighboring Salter's ranch. Just a few years earlier, as described in Roughing It, Twain was trying his own hand in the same Tuolumne county during the Gold Rush. Could the two have met in California with the older Twain suggested the young Irishman try the same spot? Perhaps Twain suggested his old prospecting companion Morley who had settled down to running a ranch? It is a bit of a stretch and of course, didn't make it into the book. It is nice to speculate however.
The actual incident of the Chief going missing and presumed murdered was well documented. The Chicago Tribune ran the full story on the front page—much to the Chief's chagrin
RUMOR STRIKES CHIEF O'NEILL

While Head of Police Department Makes Music Report Has Him Slain By Assassin.

STORY STIRS THE CITY

Missing Three Hours and at 9 O'Clock is Found at Residence of Patrolman

Chicago Tribune February 21st 1902 (Page 1)
However, the biggest question has never been answered: who called in that Francis O'Neill had been murdered and why? O'Neill himself never answered the question, although (similar to Mark Twain) he was not above using the incident to promote his upcoming book. In a piece the next day, the same Chicago Tribune reports:
"I'm afraid the aftermath of that confounded rumor will prove as bad as its realization might have been," said the Chief wearily… "I do not like the thought of being regarded as an authority on music—I haven't the time to make good."

"I have about 1,800 pieces of Irish music, and some day I may be able to give them to the public, but for the present I shall keep the collection to myself.

Chicago Tribune February 22nd 1902 (page 2)
It is worth noting that O'Neill's first book Music of Ireland, containing 1850 tunes, came out the very next year. The reports of his death were indeed greatly exaggerated. We can only speculate as to who made the call that the chief had been murdered. Check out Chief O'Neill: The Novel for more.
To conclude, here's a great Irish song about resurrection: Finnegan's Wake.