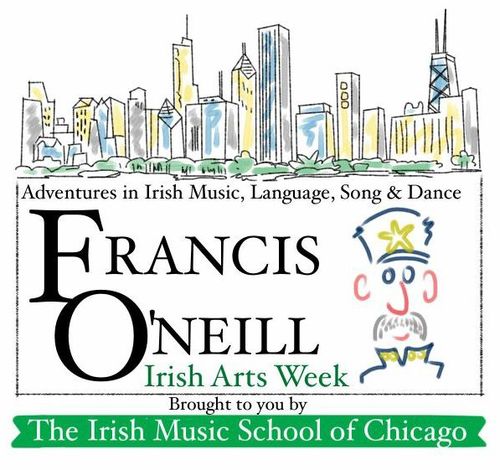 It's coming up! This year's Francis O'Neill Irish Arts Week is only 2 weeks away. This will be the 9th annual Irish Cultural Summer program at the Irish American Heritage Center in Chicago.
Francis O'Neill Irish Arts Week cements Chicago's historic position as the stronghold of traditional Irish music. The week has something for everyone. Named in honor of Captain Francis O'Neill, the Chief of the Chicago Police from 1901-1905, the week is dedicated to his legacy as the primary preservationist of traditional Irish music through his careful and prolific annotation of tunes. Without the work of Captain O'Neill, much of traditional Irish music would have been lost.

From http://irishmusicschool.org/francis-oneill-irish-arts-week-1
The 2019 teachers include Emily Berken, Seán Cleland, Eileen Estes, Alicia Guinn, Nicole Javaaji, Jesse Langen, Ciara Lyons, Robert McLeod, Jackie Moran, James Reilly. For more details, check out the Irish Music School website.