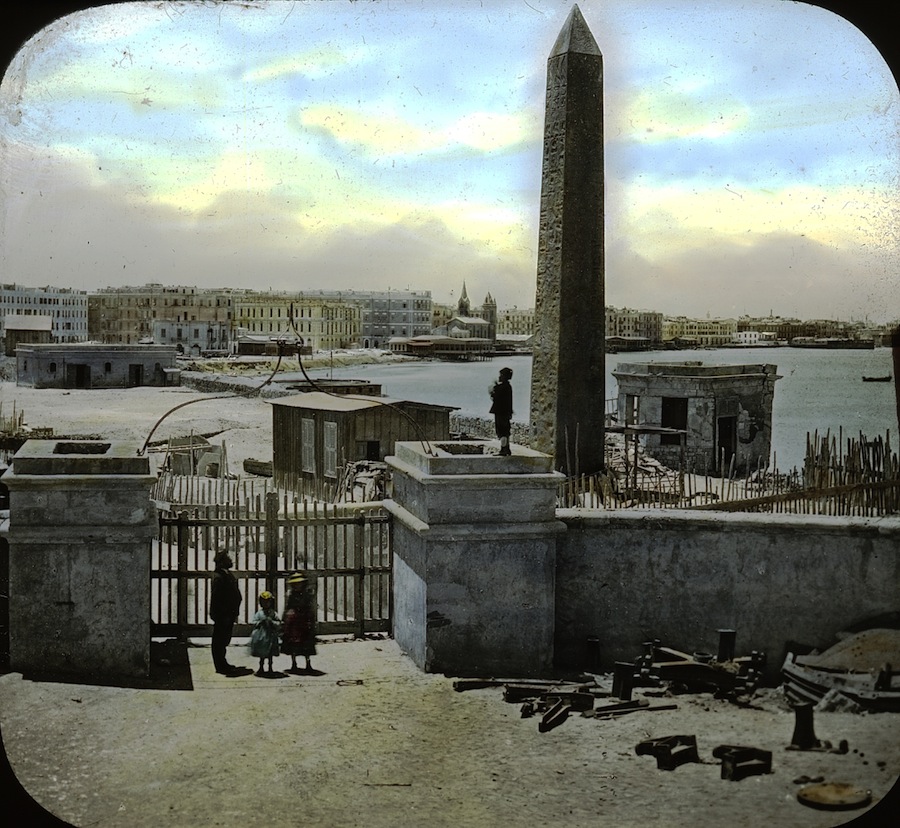 The above picture is taken from a wonderful collection of hand-painted early photographs from Egypt in the nineteenth century (See the Vincze Miklós article here). Not only does this picture from Cleopatra's great city give a brief glimpse to its distant past; the hand-colorization of the black and white picture also captures the mixture of industrial and pre-industrial eras that typifies the later nineteenth century.
The city too, at that time, was a fascinating blend of contradictions. Part of Africa but an important Mediterranean port, it was host to a number of diverse religions and cultures: Muslim, Christian and Jew lived there together as did Greek, Armenian and Egyptian. This was also the first port of call for Francis O'Neill on his maiden voyage as an apprentice sailor out of Sunderland, England. In his memoirs, he records his amazement at the city, especially at the devout customs of the "Mohammedan" crew. He was able to take a tour of the Necropolis in the city and was struck by the usage of some of the ruins as ballast for ships.
It is a bit of a stretch to go from the Egyptian Cleopatra to the Miss McLeod's reel but why not! The popular reel is given a great treatment in this performance by Jay Ungar amongst others.