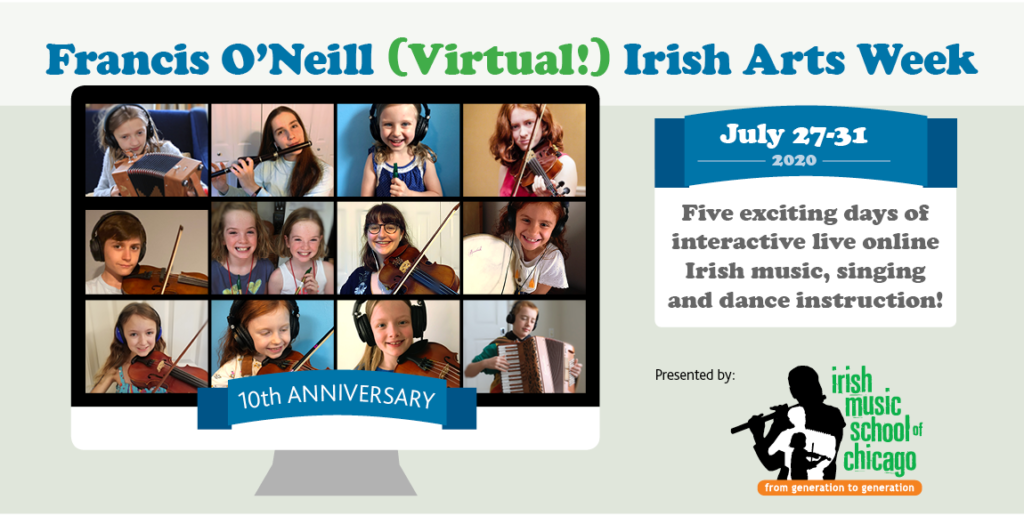 2020 has been a tough year in so many ways, and yet people are adapting like never before. Take for example, the Irish Music School of Chicago. For ten years now, they have preserved the tradition of Francis O'Neill by holding a festival of Irish music, singing and dancing. Unfortunately, due to the world-wide pandemic, this year has to be different. In the words of the organizers:
While we are very disappointed to not be able to hold our 10th anniversary camp in person this year, the virtual environment has allowed us to dream big and connect with even more amazing educators and musicians.

Chicago Irish Arts Week Announcement
People worldwide have been moving their sessions online or finding other creative ways to share the tradition. This is truly in the spirit of Francis O'Neill who collected the music of Ireland from fellow immigrants to distant Chicago, even though they couldn't visit their home country. Now anyone in the world can join in, over the internet. Check out the full details here.