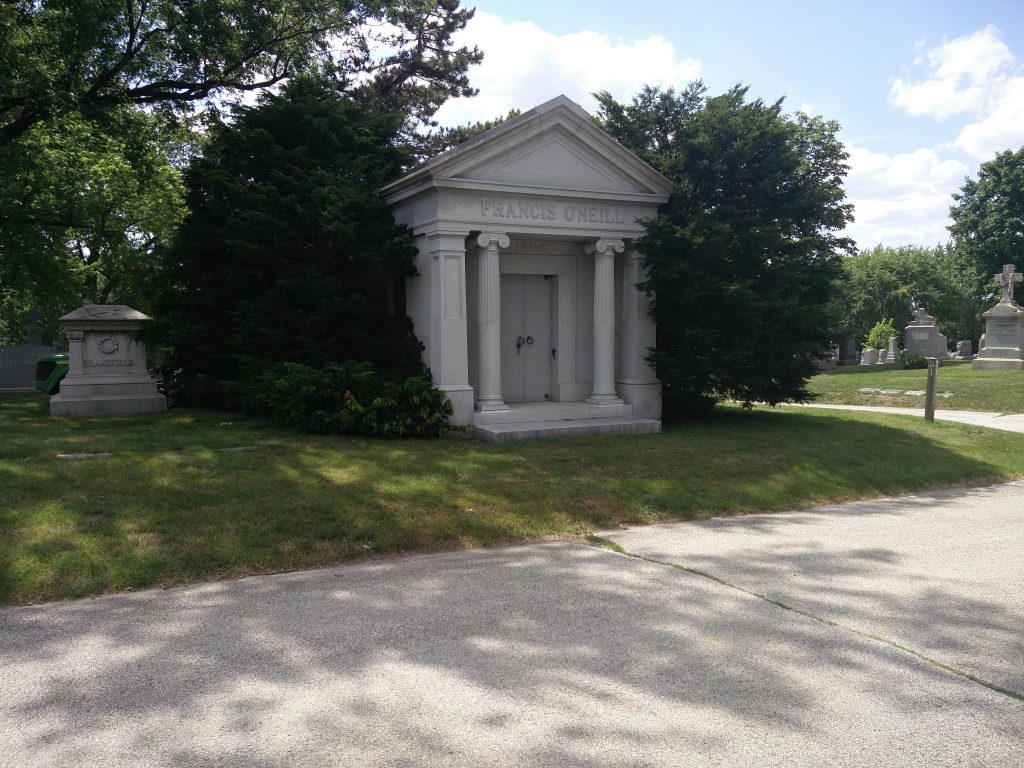 Today, January 28th, is the 83rd anniversary of Francis O'Neill's death in 1936. He was 87 when he died of a heart attack. Anna Rogers O'Neill, his wife of many years, had died only a year and a half before.
He was buried in the family crypt at Mount Olivet Cemetery in Chicago. This monument he had built for his eldest son Rogers who died aged 18 when Francis was in his fifties. Although his date of death is given as January 26th in the official site for the cemetary, I hope there will be someone there on the right day to play a tune in his memory.
My earlier blog post on the mausoleum has the exact geographic of the site. It is hard to miss, as it is easily the most impressive tomb in Mount Olivet. It is also remarkable how many Irish names are on the nearby graves, some of whom were musicians he promoted and played with.
In later years, Francis became disillusioned with the state of Irish music both in Chicago and back in Ireland. He felt that people were losing their real music in favour of more popular forms. It is never easy to preserve a tradition in the face of increasingly frenetic modern times. It is worth trying though, the legacy of O'Neill demonstrates the truth of this.