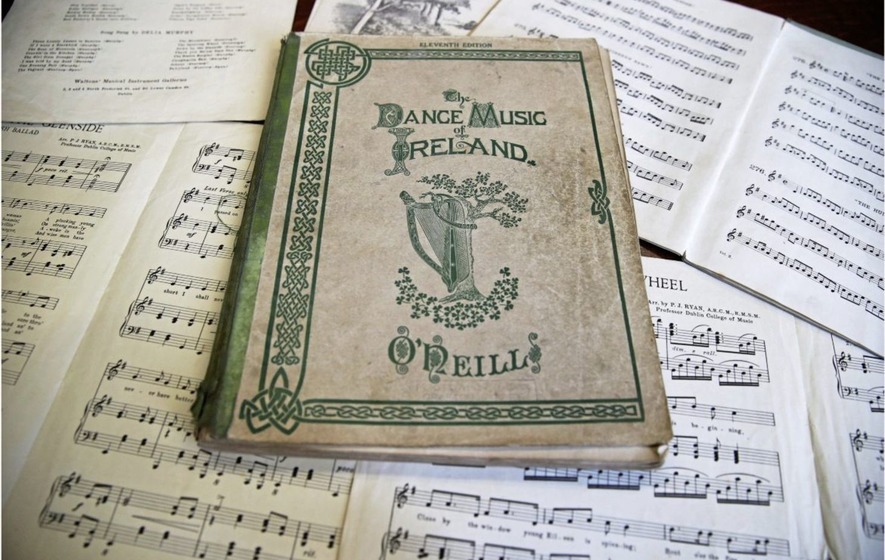 A recent report in the Irish News tells of a collection of Nineteenth century sheet music, found in an attic in Down, was kindly donated to the Linen Hall library in Belfast. Among the items was music collected by Francis O'Neill. Dominic O'Reilly, who discovered the precious manuscripts, made the following comments about O'Neill:
"Seeing the large numbers of people emigrating from our shores to America, Captain O'Neill knew something had to be done to allow them to hold on to their sense of identity as sons and daughters of Ireland. Music was his answer."

"He brought together over one thousand pieces in this compendium and in doing so preserved and enhanced the Irish identity in Chicago. Surely these are stories worth remembering and passing on to future generations."
What a great summary of O'Neill's contribution. Many people turned to solutions like violence and agitation in response to the tragedy of Ireland's affairs in the Nineteenth century. O'Neill saw a different answer in culture and music. How remarkable it is when his work turns up in a roof space over a hundred years later.