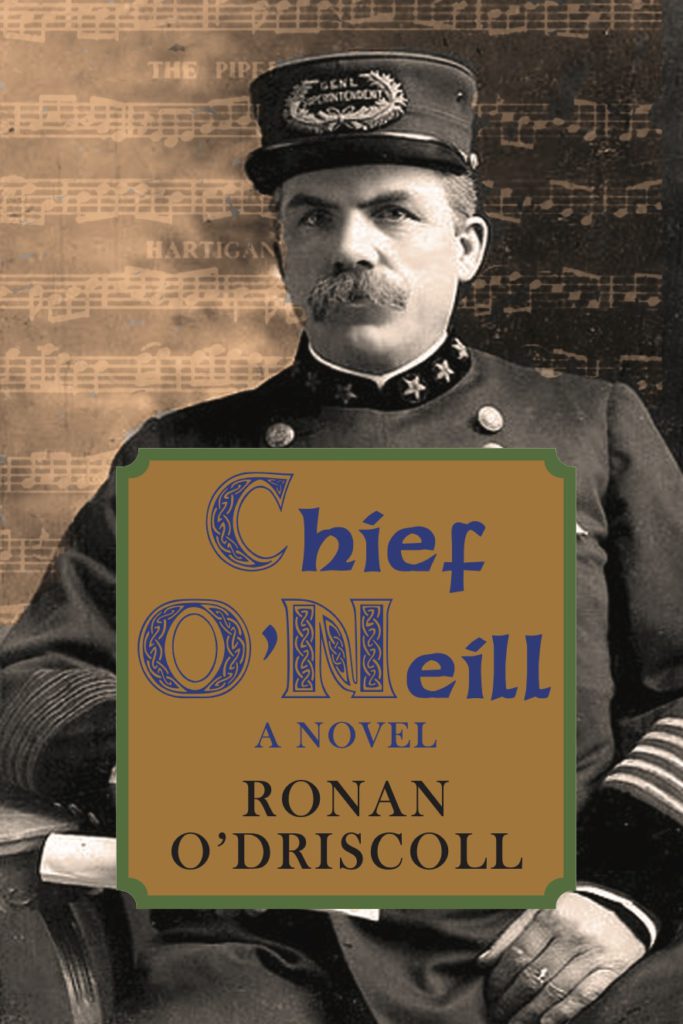 The Chief O'Neill blog is pleased to announce Chief O'Neill: The Book! Coming May 2021 from Somerville Press.
This blog has been only a side-line to my main project: writing a novel of the main events in the life of Francis O'Neill. This has been a major undertaking for the last number of years, involving travel for research and lots of writing and rewriting.
I started by wanting to tell the story of the man behind the famous music collections: the adventures and struggles he experienced in a full and fascinating life. Along the way, I have learned many things myself, especially about how difficult and rewarding writing a book can be. If you wish to find out more, please use the Contact Form to get in touch.
I am also deeply grateful to the Celtic Junction Arts Review for publishing two excerpts from the book. You can check out the first excerpt here and the second one here. The Celtic Junction is a wonderful cultural centre celebrating Irish heritage and music in St. Paul, Minnesota.
Here's a great version of the hornpipe Chief O'Neill's Favourite, played by the Dubliners. His story has become a favourite of mine.