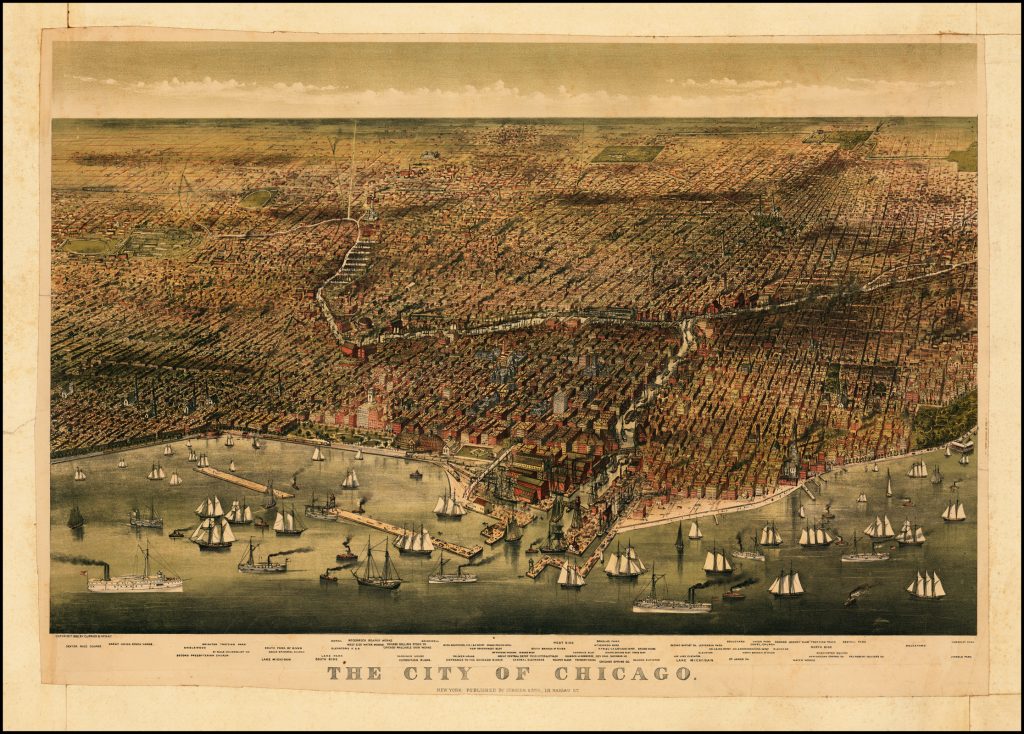 The above map gives some idea of how rapidly the city developed after the devastating fire of 1871. Note the prominence given to McCormick's Reaper works and the smoke stacks of factories and foundries: illustration that business and trade was the engine of that rapid growth. The cluster of schooners and steamers out on the lake lining up to unload goods onto the river and canals beyond show what a crossroads for economic activity the city had become. The above map was taken from Wikipedia. For other maps from around the same time, check out this collection from the University of Chicago.
Imagine being a newly appointed policeman in the middle of all that.
Here's a nice version of the Chicago reel played by Fergal Scahill and Jimmy Keane outside the Irish American Heritage Center. The center has a nice little museum dedicated to O'Neill along with a fine library and pub.